Guided trips in Iceland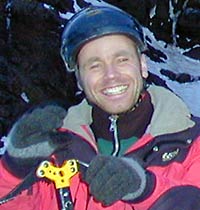 © HB / outdoors.is
Einar Sigurðsson mountain guide.
Iceland is a dreamland for hikers and mountaineers, but it can also be dangerous, particularly with regard to the weather. It is often wise for people who are not familiar with the Icelandic conditions to travel with a guide. There are many organised tours offered and many companies are happy to adjust routes to suit you. The guides are all really busy over the summer months, but things quiet down during autumn, winter and spring.
In Iceland one doesn't require any special certificate or qualification to offer guided tours, whether they are shorter summer hikes or longer winter trips, and thus the standard and quality can vary a lot.